Sports massage is a particular type of massage performed on specific body parts in order to improve athletic performance.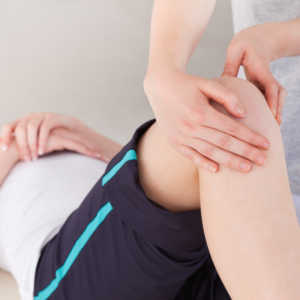 The sports massage's purposes are several, some are based on well-founded scientific assumptions, while others derive from observations and people's experiences who have perform them.
Its numerous benefits come from two assumptions:
Direct action given by the increase in blood flow with consequent local hyperthermia (although various studies have not confirmed this hypothesis yet, apparently rather obvious).
Indirect action given by the nerve endings' simultaneous excitation and consequent parasympathetic nervous system's stimulation.
All the beneficial properties attributed to sports massage derive from these two elements, including:
– muscle tension's reduction.
– cortisol and serotonin's decrease in plasma levels with the consequent anxiety status' reduction and mood's improvement. This decrease is associated with an improvement in circulating endorphins with consequent pain sensation's inhibition.
– reduction in heart rate and blood pressure.
– local microcirculation's stimulation
– draining effect combined with an accelerated lactic acid's removal and metabolic waste produced during sports activity.
Therefore, sports massage is very useful not only after a competition, but also between or before one race and another.
The sports massage's positive effects are enhanced by the simultaneous products based on essential oils' use. There are several types of cosmetics with different properties on the market (warming, regenerating, firming, anti-fatigue, etc.). Generally, it is recommended to massage the area to be treated from bottom to top until the product is completely absorbed.
Everyone can enjoy this specific type of massage's benefits, regardless of age, physical activity and level reached.
…As a former competitive athlete, I wanted to learn sports massage techniques. After the theoretical training, I started collaborating with sports clubs with the aim of restoring energy balance to injured sportsmen by preparing them adequately for a race…