WHAT IS THE ROFFINOT'S METHOD?
Starting from the basic assumption that considers the seminars regarding the personal growth technique's as a well-defined methodical work program, it can be said that the "Roffinot's method" is their distortion.
The therapist, after having long experimented with alternative expression techniques, has developed a method with a totally multifaceted and multidisciplinary character.
MARIO'S WORK CAN BE DEFINED "ENERGY REBALANCE THROUGH ART"
By alternating creative techniques like Family Constellations, Dance, Spontaneous Painting, Symbolism and Psycho-magic, Mario can identify the problem that afflicts people, causing energy blocks in their life.
Through artistic expression, which comes from the deepest subconscious' layers, the therapist uses innate potentialities in each of us. Combining them with Mario's more than twenty years of experience, the picture magically reveals itself to the participant's eyes, unlocking all those energies that led him to experience a negative moment of his earthly journey.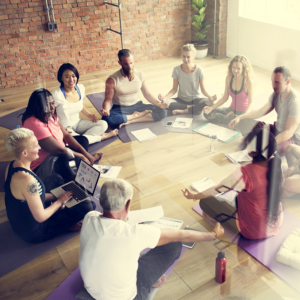 Mario works with heart. Everything can be solved with Love and it is Love that is used during your sessions with Mario, both individually in groups and at a distance.
The canonical paradigms are overturned in order to make space for spontaneous painting, dance, dynamic interaction with symbols and psycho-magic. A holistic experience with an unrepeatable identity.
TECHNIQUES USED BY MARIO
FAMILY CONSTELLATIONS
WHAT ARE THEY?
The Family Constellation technique was developed by Bert Hellingher, a German psychotherapist known all over the world.
They prove to be a powerful and multiple tool suitable for bringing out apparently unknown dynamics connected to past events.
HOW DO THEY WORK?
The technique consists of the theme's scenic representation that needs to be elaborated. The representation allows the person who "stages" the problem to be solved, to observe and experience the dynamics at stake, making himself fully aware of the reality he is experiencing with an external observer's eyes.
There are two ways of working: in groups and in individual sessions.
Group activity reveals a purely unifying character: feelings of harmony and solidarity are often generated among the participants. This kind of work is suitable both for those who wish to bring their constellation to life and for those who do not have a specific theme to work on, wishing to experience the activity.
The individual session is recommended for those who feel the need to explore, understand and resolve situations that struggle in order to externalize them in a group: requiring confidential communication.
WHAT ARE THEY FOR?
■ They help to solve problems in all areas by removing the obstacles that prevent us from realizing ourselves ■ They expand reality's vision by increasing clarity and awareness ■ They restore balance where unbalanced situations arise ■ They quickly lead to an improvement in energy and vitality ■ They restore psycho-physical wellness.
2. SPONTANEOUS PAINTING
The individual gradually gets rid of the accumulated rigidity, through the gestures and movement that characterizes it, restoring his expressive functions and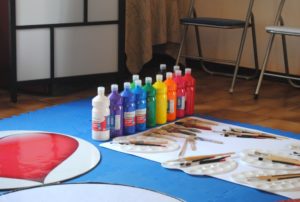 regenerating himself. It is a pleasant activity, sometimes even fun, which facilitates contact with aspects that belong to us and which we were not fully aware of. When the painting is finished, often with amazement, we find ourselves in front of images that "reveal" our qualities ready to be manifested and expressed. In the same way, existential difficulties are clarified through this process and possible solutions are highlighted. The painting is not the most important aspect: beauty, pleasure and effectiveness reside in the pure expressive act, through which the individual interiority "takes shape". This activity does not require teaching, as it already belongs to man: everyone can do it. It can be practiced whether in individual sessions and in groups.
3.   SYMBOLISM
Every Living Being, including Minerals, Animals, Vegetables and Celestial Bodies (Planets, Galaxies and Suns) emits an energy field interconnected with other living forms' one with which it is in contact.
This energetic field, called Aura by the esotericists, is invisible with three-dimensional means, but can be partially detected by specific visualization's spiritual techniques.
4.   PSYCHO-MAGIC
When an impulse re-emerges from the unconscious, we can only get rid of it by realizing it. Therefore psycho-magic aims to act, not just to speak. The consultant, following a reverse path compared to the psychoanalysis' one, instead of teaching the unconscious in order to speak using the reason's language, teaches reason in order to master the unconscious' language. It is composed in fact, not only of words, but also gestures, images, sounds, smells, tastes or tactile sensations.
5.   DANCE
The therapist uses music and free dance, considered as a creative expression in order to bring out their emotions, both physically and spiritually.